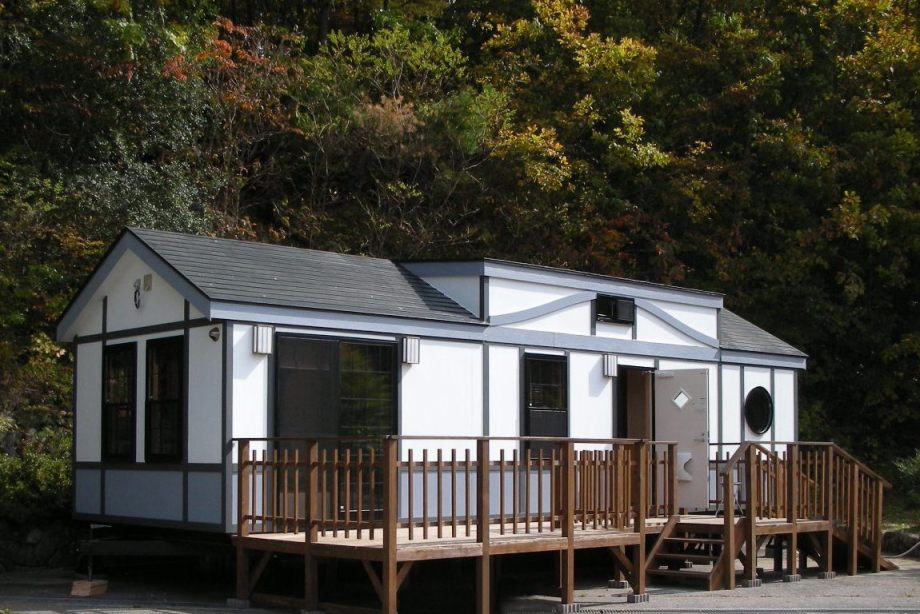 Barrier-free model, accommodation model, special specification, etc.
The photo on the left is a Japanese-style accommodation model that we manufactured in 2006. This is a special specification model which has Japanese-style exterior design and colors, special sashes, a Japanese fireplace, a tatami floor space, etc. We are working on responding to special specification like the above, and also developing products on the theme of safety and barrier-free.
In recent years, demand for mobile homes which are accessible and friendly for people who need care or have physical disabilities are increasing. We are developing and manufacturing barrier-free models referring to ideas of equipment and standards we learned from ADA of the U.S.
If you desire special specification or equipment, please feel free to contact us.
Last Updated: July 1, 2017