A model with two rooms, measures for soundproof and vibration proof, to secure energy-saving and privacy ---- We designed this model with these ideas.
Cumberland's enthusiasm for "soundproof & comfortableness"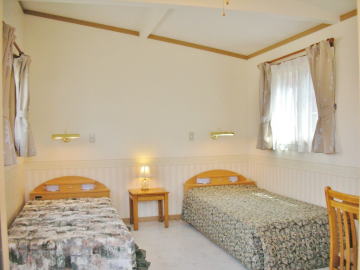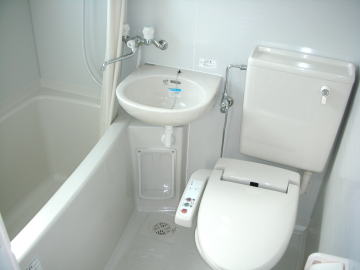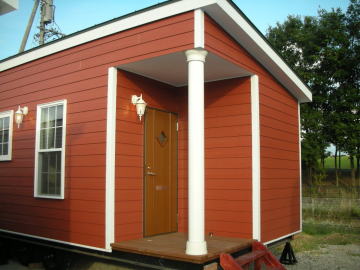 The reason for B-B Palace
"to respond to customers' voice wishing two individual rooms in one mobile home."
Each front door has a door lock and a bar door guard.
19 sqm guest rooms and interior are designed to provide a comfortable stay like a business hotel.
Special partition structure shuts out TV sound or conversation of the next room.
Excellent at an energy saving effect by high airtightness and high insulation
A unit-bathroom having a shower, bathtub, toilet and bathroom sink is equipped in each room. The toilet has a heated seat and bidet function.
The body size of 12m long and 3.4m wide realized two spacious rooms.
Options of a furniture set, floor heating, etc.
"B-B Palace"

Equipment and specifications

[House-type, 2-room model]

Standard: Std / Optional: Opt
Model
B-B Palace
Model number
BB1234
Length
12 meters
Price (tax-excluded) / Unit: JPY
7,900,000
8,300,000
Price (tax-included) / Unit: JPY
8,532,000
8,964,000
Equipment (for 2 rooms)
No-loft type
Loft type
EXTERIOR
[Roof] Galvalume roof
Std
Std
[Outer Wall] Vinyl siding (standard 9 colors)
Std
Std
Vinyl sash double-pane windows with Low-E glass and argon gas fill
Std
Std
Entrance door with a mailbox
Std (2)
Std (2)
Porch lights
Std
Std
Outdoor electrical outlet (1)
Std
Std
INTERIOR
[Interior Wall] Cloth finish

(standard 5 colors)

Std
Std
[Floor] Vinyl flooring (C.F. sheet)

(standard 6 colors)

Std
Std
Ceiling fan with lights
Std (2)
Std (2)
Reading lights
Std
Std
Accordion curtain
Std (2)
Std (2)
BATHROOM
Unit bathroom (shower, bathtub, toilet, bathroom sink)
Std (2)
Std (2)
Toilet with heated seat and bidet function
Std (2)
Std (2)
EQUIPMENT
40 amp breaker (made in Japan)
Std
Std
T.V. antenna (BS/digital)
Std (2)
Std (2)
Telephone jack
Std (2)
Std (2)
Electrical outlets
Std
Std
Air-conditioner outlet
Std (2)
Std (2)
STRUCTURE
Frame of channel steel
Std
Std
Axles with rear brakes
Std
Std
2x4 structure
Std
Std
Waterproof sheet
Std
Std
Truss roof (resist snow accumulation)
Std
Std
Heat insulating material for cold districts (wall, roof, floor)
Std
Std
DIMENSIONS
Size (length x width x height (from the ground))
12.0m x 3.4m x 4.0m
Size including a hitch and eaves
13.2m x 3.5m x 4.0m
Gross weight (kg)
4,700
4,900
Withstand load (3 axles, 6 tires) (kg)
8,250
8,250
NOTES: Specification may change due to makers' specifiation changes or supply situations of parts or materials. Photos shown in this page may include optional equipment and specifications, or props that are for photography purposes only. Colors shown may vary due to reproduction and printing processes. Floor plan images may include optional furniture or home appliances depicted as arrangement examples.